Like all other artists TV-2 had to cancel several concerts due to the covid-19 pandemic.
Inspired by these very unusual times the band recorded an old danish song from 1948 with new lyrics The last tourist in Europe.
Take a listen or enjoy the video.

February 4, 2020
:


40 years anniversary as a band 2020

TV-2 is celebrating its 40 years anniversary as a band with stadium concerts in the 4 biggest danish cities in October/November (sold out).
This very unique quartet has released more than 200 songs, 19 studio albums and played more then 1200 concerts.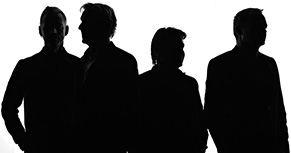 June 16, 2019:


– Released in Greenland only 2014 is now available worldwide on all digital platforms:
https://TV-2dk.lnk.to/GreatestGreenland

January 28, 2019:


TV-2 will promote the new album at 28 concerts around Denmark in February and March 2019. All venues are listed here.
During summer 19 the band will play several outdoor concerts and festivals

November 21, 2018:


The new studio album 'Close traffic in Herning' tops the list:
Number 1: Vinyl records and
Number 2: Albums
October 29, 2018:


The bands 19th studio album 'Close traffic in Herning' will be released on 9th of November produced by legendary English producer Greg Walsh and Kristian Leth.

August 24, 2018:


Currently recording their 19th studioalbum which will be released in november 2018.
Music Video 'Don't get me started!'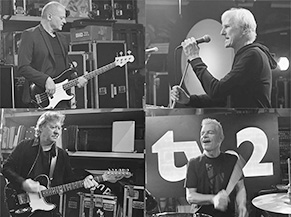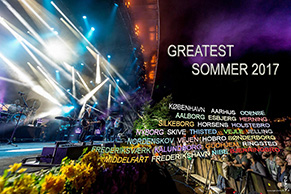 Greatest Summer tour 2017
This year TV-2 will play several Danish Festivals including Tivoli in Copenhagen and Aarhus. See all dates, schedules and presale of tickets.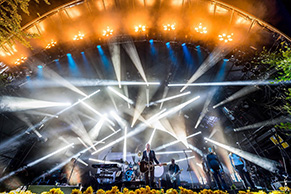 TV-2 was top of the bill on Denmarks second biggest festival Smukfest in Skanderborg 7th of august 2016.
This was the bands only festival gig this year featuring guests like Tina Dickow and Marie Key.
The concert was broadcasted by Danish TV and can be viewed until 7th of sept. on dr.dk

November 2, 2015:


Leading Danish Music Magazine GAFFA has nominated the new album The Good Life and band at the yearly award show in these categories:
Best Album 2015
Best Danish Band 2015
Best Pop Album 2015.

September 8, 2015:


November 2015 TV-2 plays three concerts in Greenland. October 2014 the band released a special Greatest Greenland Live album only available in Greenland.

August 10, 2015:

May 10, 2015:
Hollywoodstar Connie Nielsen is one of the guest stars on the new album. The video for the song Brev til Mona (Letter to Mona) was shot while recording the new album.

April, 2015: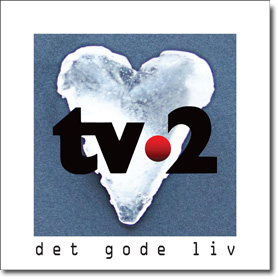 New album, single and tour 2015

On monday 12th of January 15 TV-2 released their new single 'Frys' (Freeze) available here. Lyric Video on here.
In february 15 the band released their 18th studio album Det gode liv (The Good Life) which immediately went no. 1 in all Danish charts and became the best sold album in Denmark first quarter of 2015. The new songs were featured on a 13 venue tour spring 15, and the band will play several festivals and Tivoli in Copenhagen this summer. See tour dates here.

Oct. 16, 2014:
Greatest Greenland LIVE album

November 20th and 21st TV-2 celebrates the release of the 25 anniversary LIVE album Greatest Greenland (only available in Greenland!) at two concerts in Nuuk.
Tickets available at the local Pisiffik shop.

Listen to some of the new and exclusive tracks on YouTube.

June, 2014:
Summer 2014 concerts

Summer 2014 TV-2 is playing 15 open air concerts in Denmark including Skanderborg Festival and the grand opening of the Aarhus Festival Week.
The 3 piece brass section Aarhus Horns are back and after finishing the tour the band is preparing for a new album with planned release next year.

September, 2013:
25th Greenland anniversary


April 22, 2012: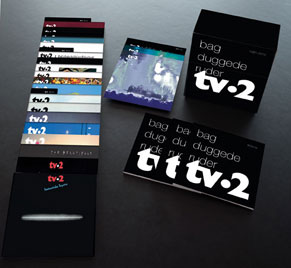 The box "Bag Duggede Ruder 1981-2012"

November 2012 the band released a collection of 21 albums including Greg Walsh and Nick Ingmans production of 'The man that wanted a House with a View' with The Danish Radio Concert Orchestra, a DVD with the London jubilee concert and 3 books with documentaries in a solid black box with the title of the bands most popular song Behind misty windows.
The box went gold with more than 10.000 sold and at the same time TV-2 published the songbook 50 Greatest Hits containing sheets, chords, lyrics and photos from the career.

On release TV-2 played the first of six special events in front of an audience of 15.000 in Aarhus presenting the songs from the first three albums. The '100 songs in 180 days tour' included concerts in Shanghai, HongKong and SIngapore in april 2013.

March 5, 2012: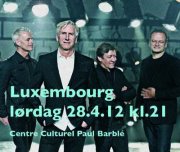 TV-2 Concert in Luxembourg

'